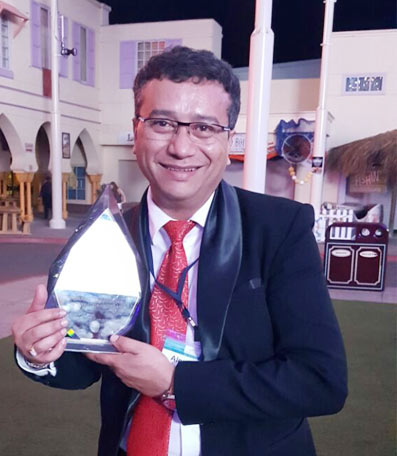 Alexander Sebastian
Head – Destination Marketing and Airline Account Manager
20+ years of Business Development and Marketing experience across industries like; Apparels, Perfumes, Insurance, Telecom, Aviation and Airport sector, covering key geographies of India, Russia, Middle East, and Sri Lanka.
Mr. Alexander is responsible for driving Destination marketing initiatives, passenger transfer development and traffic from various catchment cities. He works closely with the Government of Telangana on a few key projects related to Tourism Development and Promotion. As President of the Board of Hyderabad Convention and Visitors Association (HCVB), he works closely with global MICE players with an aim of promoting Telangana and Hyderabad as a preferred choice for MICE Association Meetings.
Neil Paterson
General Manager
Novotel Hyderabad Convention Centre & Hyderabad International Convention Centre.
NHCC and HICC is Mr. Paterson's first appointment in India. In the leadership role, Mr. Paterson is responsible for spearheading operations at NHCC and HICC. A firm advocate of leading with hands-on approach and teamwork, Mr. Paterson is directly involved in the planning and strategizing of innovations and best practices at the hotel and convention center.
Mr. Paterson brings with him 20 years of experience in the trade & hospitality industry. He has been with Accor since 2004 and has held various positions across locations. He was most recently the General Manager of Novotel Canberra, where he was instrumental in raising the property to the number one position in STR competitor set and maintained position for over 15 months consecutively month on month. During the past two decades, he has been involved in the overall management of premium properties, sales, and marketing and has helped build the Accor brand. With his sheer dedication & commitment, he worked his way up and has been a performer all throughout his career. He has held different positions like General Manager – Mercure Hotel Parramatta, Director of Sales & Marketing – Greater Sydney Hotels, Regional Director of Sales – Victoria and Tasmania hotels and many others.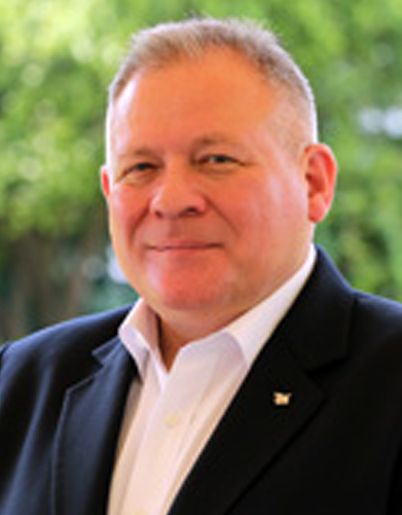 Shrikant Wakharkar
General Manager
Marriott Hotel and Convention Centre, Courtyard by Marriott, Hyderabad.
Marriott International appoints Shrikant Wakhakar as the Complex General Manager for Hyderabad Marriott Hotel & Convention Centre and Courtyard Hyderabad. Prior to this he has worked as the Complex General Manager for the Westin Chennai Velachery and Le Meridian Kochi. With a career spanning over 27 years in the hospitality sector, he has held key leadership positions in various brands like Taj, IHG & Hyatt.
Rohit Dar
General Manager
The Westin Hyderabad Mindspace.
Mr. Rohit Dar has been appointed as the new General Manager at The Westin Hyderabad Mindspace. Prior to joining The Westin Hyderabad Mindspace, he was the General Manager at Jaipur Marriott Hotel.Having started his journey in the Hospitality Industry as a management trainee with Oberoi Centre of Learning and Development (OCLD). He joined OCLD post completing his Business Studies graduate degree from Delhi University and has not looked back since. With a strong record of endeavors, Rohit brings over two decades of experience in the hospitality industry, having worked at properties like The Oberoi in Mumbai and New Delhi, The Oberoi Rajvilas, Oakwood Premier Prestige, Banglore and The Trident Kochi. For a few years, he even worked in the learning and development space as an integral part of the team at Oberoi Centre of Learning and Development, Delhi.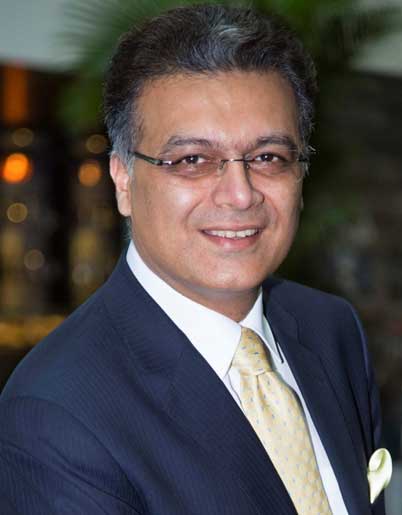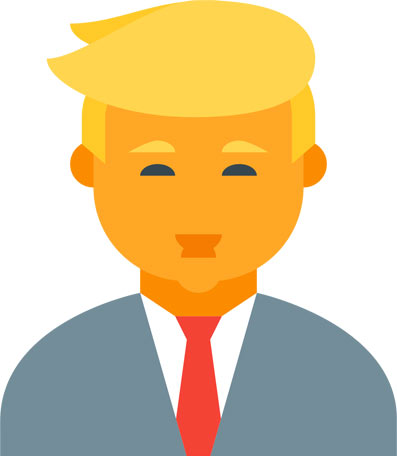 Samir Kalia
Chief Executive Officer
K Mohanchandran, 'Mohan', as he likes to be called is a career hotelier, who started with Taj Hotels Resorts & Palaces in 1989, as a Management Trainee. An alumnus of the Institute of Hotel Management, Pusa, New Delhi, he has worked across all hotel functions and in multiple locations with the Taj Group – including Chennai, Aurangabad, New Delhi, Dubai, Mumbai, Udaipur, Sydney and lately Kolkata. His GM assignments include the Taj Lake Palace in Udaipur, Taj Wellington Mews in Mumbai, Blue, A Taj Hotel in Sydney, and most recently Taj Bengal.
An avid reader, his interests include Medieval and Indian History, the books of John Steinbeck, travel and food, and listening to a wide range of music, spanning the classical and contemporary genres, with a special place in his collection for West African music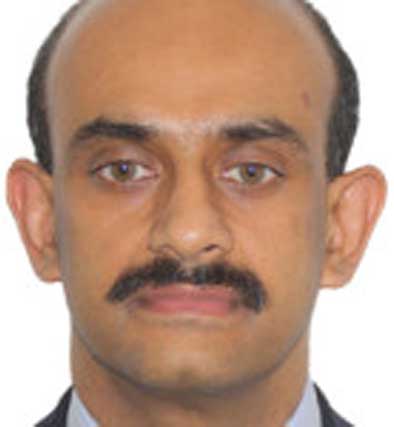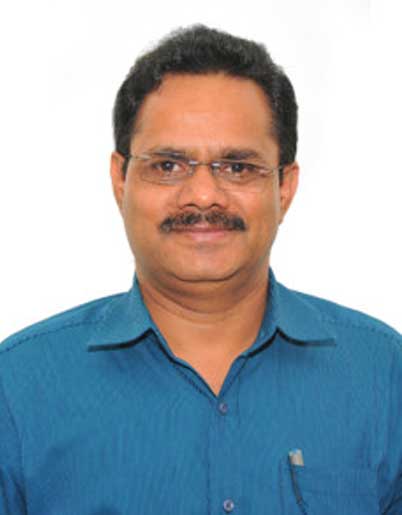 Sri B.Venkatesham was appointed to the Indian Administrative Service in 1995 and stood All India 15th Rank. He worked as:
Sub-Collector and Sub Divisional Magistrate, Rajahmundry and Rampachodavaram
Commissioner–Urban Development, Warangal
Joint Collector of Chittoor and Guntur districts
Joint Secretary (Revenue)
Collector & District Magistrate of Medak and Guntur districts
Managing Director, Tourism Development Corporation
AP Health & Medical Housing & Infrastructure Development Corporation, Hyderabad
Commissioner, I & PR Dept., and Managing Director, AP State Film, TV & Theatre Dev. Corporation
Managing Director, AP State Housing Corporation Limited, Hyderabad.
Home Secretary of Telangana State.
Presently, he is Secretary, Youth Advancement, Tourism & Culture of Telangana State.
His special interests are:
Rehabilitation of mentally ill people, support for physically challenged and disadvantaged groups and Self-Help Groups, Rural Development, Tourism
His ambition is Elimination of starvation from the World
Received 10 gold medals in Red Cross for Social Welfare
Received E-India award for mobile e-Governance application "HOMES"
Jalil (Gary) Khan
CEO,
Hyderabad Convention Visitors Bureau-India.
Mr. Jalil Khan is a veteran strategist and tactician, with more than 23 years of rich and diverse leadership experience in managing the travel and tourism business lines. He holds an MBA (Marketing, Corporate Finance and Multinational Enterprises) from one of the premium universities in the United States. He has been a globetrotter since his childhood and was educated in some of the finest private schools spanning 4 continents: United States, Europe, Asia and Africa.
As a District Account Manager at United Airlines in San Francisco, he managed the top revenue territory of corporate Fortune 500 accounts in Northern California with over $290 M in Air Travel and Leisure spend. Throughout his 23 years with United Airlines, he has demonstrated a consistent track record of delivering extraordinary results in growth, revenue and sales performance.Read more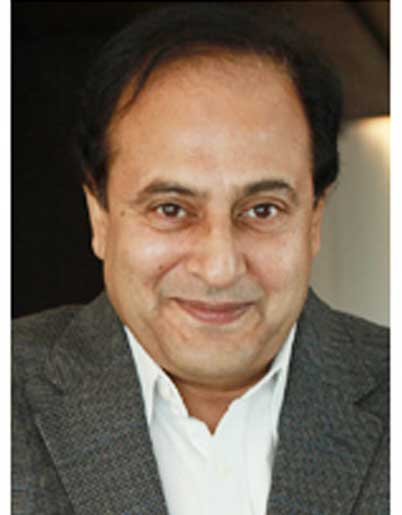 Comments are closed.