Convention Center and Event Venues
Conventions, conferences, exhibitions or events, we do them all with élan, and within a competitive, economical budget. When it comes to convention venues, there is a wide range to choose from. Here are some of the best venues that will go on to justify your choice.
Hyderabad International Convention Centre (HICC)
The Westin Hyderabad Mindspace
Hyderabad Marriott Hotel and Convention Center
Hyderabad International Trade Expositions Ltd (HITEX)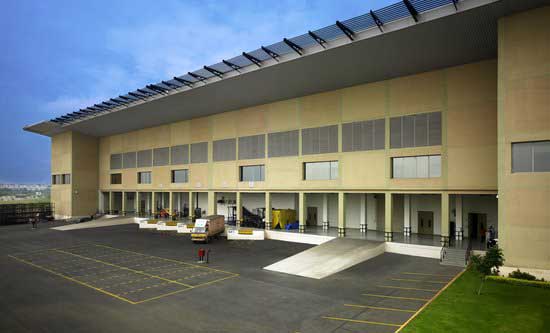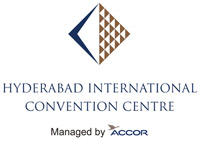 Hyderabad International Convention Centre (HICC)
HICC is India's first purpose-built and state-of-the-art convention facility. HICC is managed by Accor, the world's leading hospitality and tourism management group. And now, having won the 'Best Convention Centre' National Tourism Award by Incredible India for three years in a row, HICC has added more feathers to its cap.
HICC in every aspect, be it size, facilities, services, technology or management, compares to the best you can find anywhere in the world. It has been conceived and designed to assist you in executing world-class events, whether they are conventions for 5,000 delegates, seminars for 500 or meetings for just 50.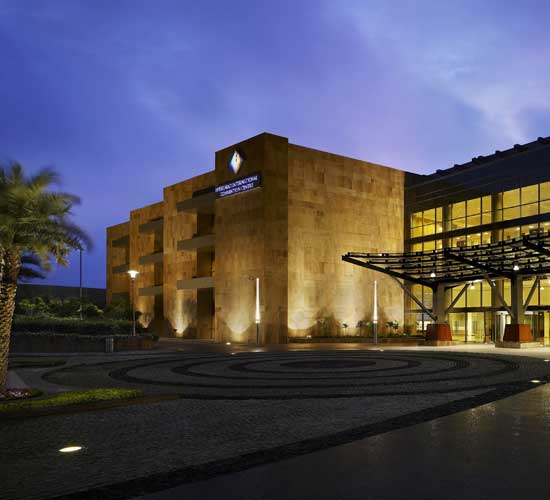 Built across a 15-acre landscaped environment, HICC prides itself in its flexibility and infrastructure to plan any type of event
State-of-the-art IT infrastructure, design, technology, telecommunications and AV equipment
Pillar-free internal hall of net 6,480 sq.mts. that can hold an 8,000-delegate plenary and can be portioned into 6 smaller halls
Pre-function foyer area exceeds 6,500 sq.mts.
32 breakout rooms, including specialized meeting rooms, speaker preparatory rooms, boardrooms, VIP lounge – all customized to your requirements
Features include a 12.5 m. high ceiling, roof catwalks and truss to withhold heavy suspension
Service pits every 6 m., with power, water, air conditioning, internet, etc.
In-house 5-star banqueting service
Connected to Novotel Hyderabad, a 288-room international business hotel
Adjacent to one of India's largest exhibition facility with 10,000 sq.mts. of exhibition space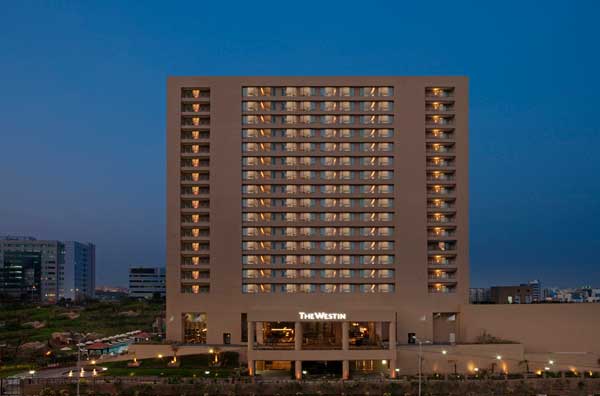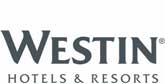 The Westin Hyderabad Mindspace
Cutting-edge technology meets centuries-old history just outside the doors of The Westin Hyderabad Mindspace. Situated in the heart of the HITEC City, The Westin Hyderabad Mindspace provides business travelers with easy access to many international corporations.
The Westin Hyderabad Mindspace offers convenient access to all points within the city of Hyderabad, and beyond.
The Westin Hyderabad Mindspace Cpacity Chart:click here
Hyderabad Marriott Hotel and Convention Centre
Hyderabad Marriott Hotel & Convention Centre is a luxury 5-star hotel, centrally located in the heart of Hyderabad, overlooking the famous Hussain Sagar lake.
Hyderabad Marriott Hotel & Convention Centre offers 15 meeting rooms that can accommodate up to 1,500 guests for hosting important events. An ideal destination for conventions, the hotel houses a Convention Centre with the latest AV and interpretation facilities apart from indoor and outdoor banquet spaces.
Hyderabad Marriott Hotel and Convention Centre :click here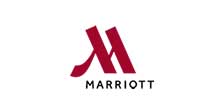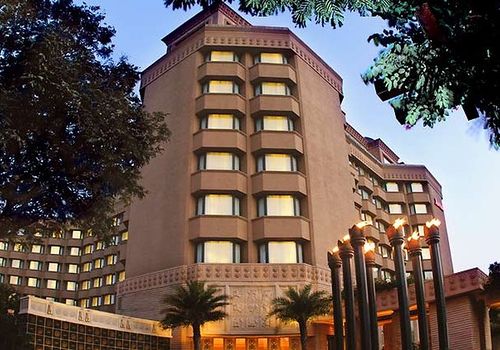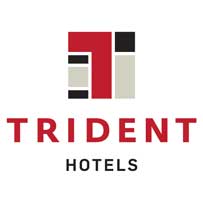 Trident, Hyderabad
Located in the centre of the HITEC City and close to the Special Economic Zone, Trident, Hyderabad is also well connected to the famous sightseeing destinations, shopping and entertainment hubs of the city.
The hotel blends the natural elements of height, light and space, light into its design. The 323 guest rooms and suites, starting at a spacious 440 square feet, are amongst the largest accommodations in Hyderabad. The rooms combine modern comfort with timeless good taste. The décor features all the modern day amenities, like high speed Internet access, LCD televisions and well-appointed working desks, essential for the contemporary traveller.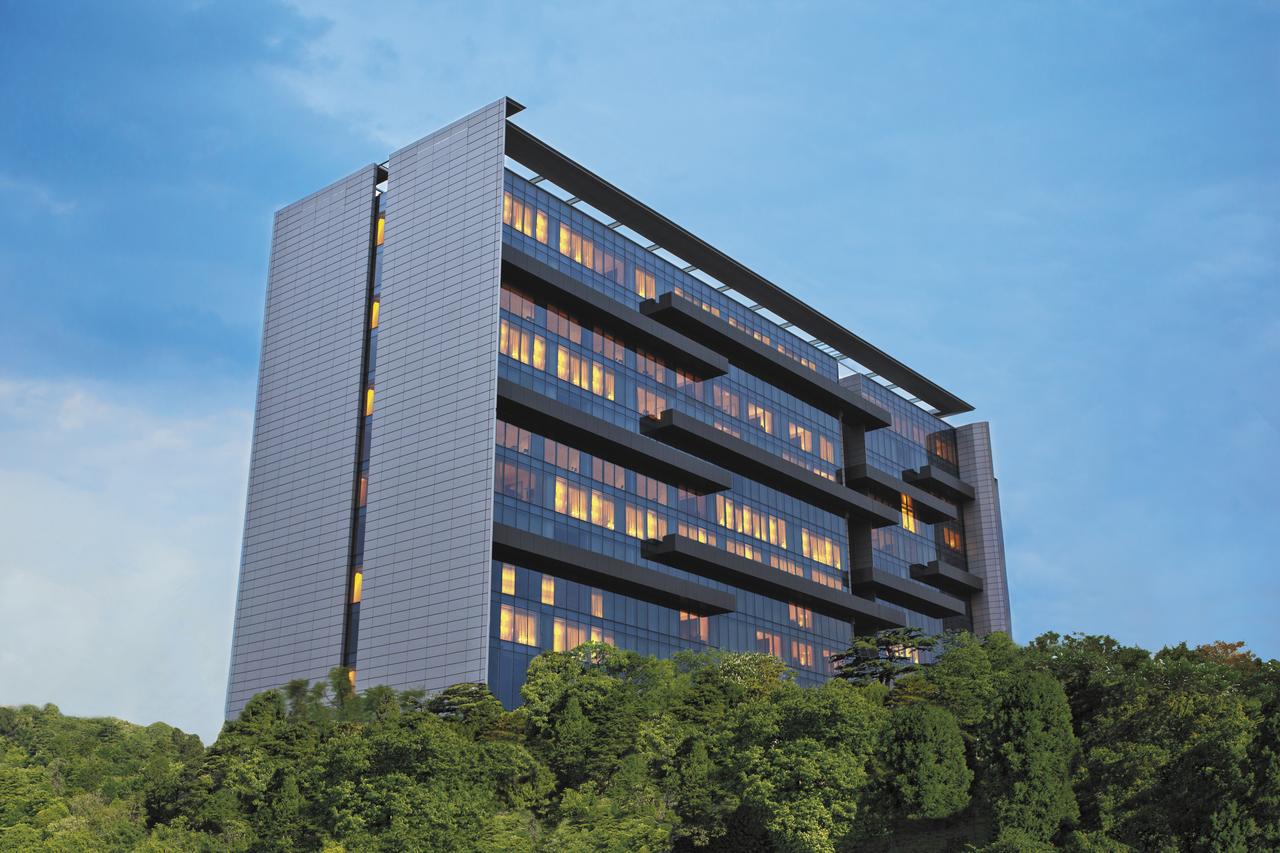 In the heart of Hyderabad's HITEC City, Trident, Hyderabad offers the most exclusive and prestigious conference venues. With a choice of five elegant function rooms, state of the art audio-visual facilities and an expert team, the hotel is perfectly equipped to host events for upto 1100 guests.
Whether you are planning a business conference, an exhibition or a sit-down dinner, we offer the best of space and service, along with comfortable accommodation and diverse cuisine. Our conference packages are designed to include every important detail, to help you add value to your event.
Hyderabad's appeal, though, cannot be contained indoors. Even if you are here on business, we recommend you venture out into the city and soak in its charm. Our concierge will be delighted to arrange a sightseeing tour and shopping trip.
Trident Conference Capacity Charts :click here
Hyderabad International Trade Expositions Ltd (HITEX)
HITEX is a world-class venue with state-of-the-art facilities for international exhibitions, conferences, trade shows and corporate events in India. Together with its comprehensive modern facilities, team of expert professionals, advanced technological capabilities, unique flexibility and services of the highest standards, HITEX impresses organizers and clients alike, which explain why meeting planners consistently give us their best ratin.
Meticulous service is another hallmark of HITEX, we ensure that each aspect of your event goes smoothly, down to the last detail.
HITEX unfolds tremendous opportunities for international Players to converge at this dynamic destination and explore newer dimensions, establish partnerships and venture to take business to greater heights.
HITEX houses a large array of facilities and services that make it a one-stop resource, providing the right setting for your events.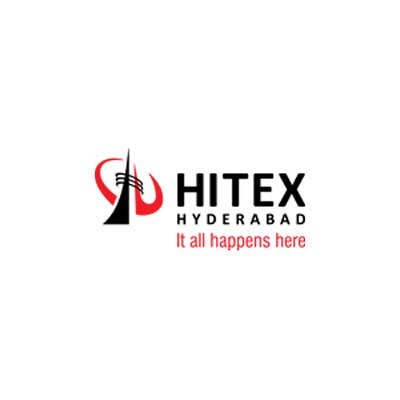 3 A/C exhibition halls each of 3500 sq. m (37,660 sq. ft) area. HITEX envisages adding 5 more halls of 3500 sq.m in future.
An open display area spread over 32,825 sq. m (353,197 sq. ft) supplements the indoor display area and facilitates for showcasing large machinery and equipment in the open ambiance.
Trade Fair Office that offers hosts of services and includes of meeting rooms, organizer's office, VIP lounge, media center and also houses services including a business center, a restaurant, travel and Forex center, bank ATM, car rentals, florist, photo studio, etc. It also houses permanent offices of international exhibition organizers and exhibition service providers like clearing and forwarding agents, stand contractors, and more
Open car park to accommodate around 1200 cars
Hyderabad International Trade Expositions Ltd (HITEX):click here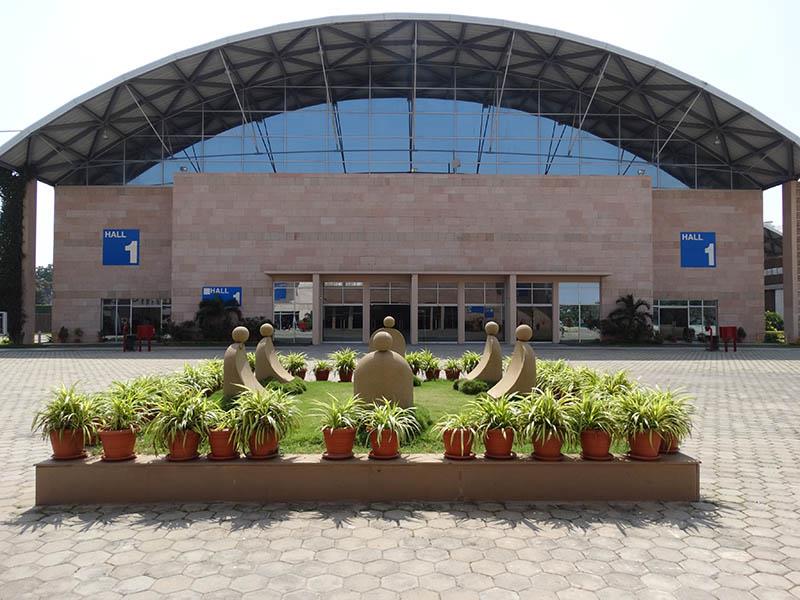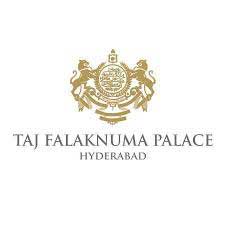 Taj Falaknuma Palace
2000 feet TFP LOGOabove Hyderabad, Taj Falaknuma Palace's 60 beautifully refurbished and lovingly restored rooms allow you to journey into the clouds and into the glided ages, where grandeur and excess is celebrated and savoured in equal measure. Retrace the steps of Nizams, European royalty, enchanting Begums, distinguished Heads of State and walk the walk of Kings through this Palace in the sky. The former residence of the Nizam of Hyderabad, Falaknuma Palace has been rightfully leased by the Royal Family of Hyderabad to the Taj Group of Hotels Resorts and Palaces with Royal Family members having personally supervised part of the Palace's refurbishment. Guest can now experience the famed Nizam's hospitality which was once the sole preserve of royalty.
Taj Falaknuma Palace:click here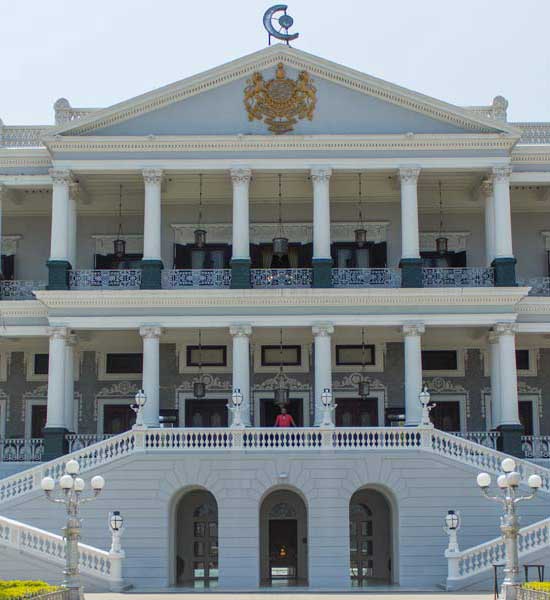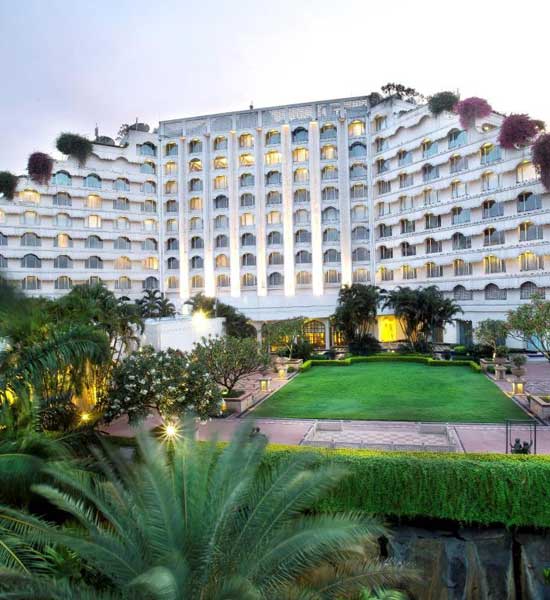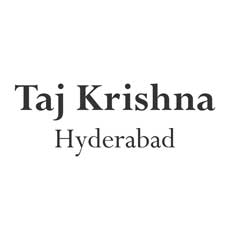 The Taj Krishna Hyderabad
The Taj Krishna Hyderabad is the preferred venue for high profile events, worldwide CEO meets and board of director's conferences. Some of the most exclusive venues in the city, offering differentiated experiences are Grand Ballroom and Emerald Hall. The warm and friendly staff takes care of all meetings with great attention to detail, understanding the needs of every meeting and offering attentive and unobtrusive service. Five meeting rooms with a capacity ranging from 15 to 700 persons auditorium style or 20 to 1000 persons for cocktails receptions provides many options to the guests. Terrace garden and poolside lawns are popular for alfresco dining parties and city socials.
Taj Krishna Hyderabad:click here
Comments are closed.