CEO SPEAKS (February 2018 Issue)
HCVB, along with the Indian Association for the Study of Population (IASP), is pleased to announce the bid for 2021 International Population Conference by the International Union for the Scientific Study of Population has been awarded to Hyderabad. The conference is expected to bring 2,000+ delegates to Hyderabad. This announcement was made at the recently held 38th Annual Conference of the IASP in Visakhapatnam wherein, an emphasis on the subject of the population was underlined as not being a problem but a window of opportunity.
From Davos to New Delhi, India has become the keyword. Prime Minister Narendra Modi led the largest ever government and business delegation to the summit and became the first ever Indian PM to deliver the opening plenary. Honorable Minister Mr. K. Taraka Rama Rao represented Telangana and had meetings with the Heads of leading entities including PepsiCo chairman and CEO Indra Nooyi as well as Salesforce CEO Marc Benioff and president Amy E. Weaver. The Telangana Fiber Grid (T-Fiber) project for providing internet connectivity to every household in the State was showcased at the Summit along with showcasing the highlights of the Research and Innovation Circle of Hyderabad (RICH). RICH is an organization which plays an important role in bringing out research works into the market. On the same subject – the Telangana Intellectual Property Crime Unit (TIPCU) was highlighted which ensures complete safety and security of the conducted research related to patents.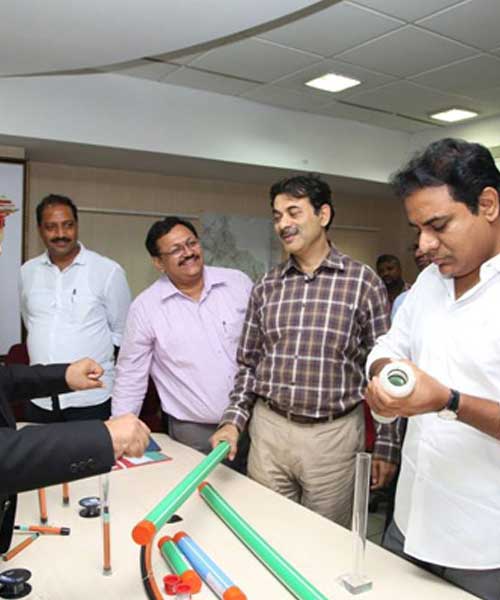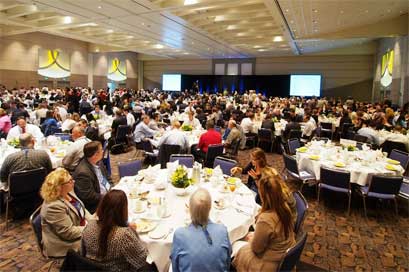 The Government of Telangana, World Information Technology & Services Alliance (WITSA) and National Association of Software & Services Companies Hyderabad chapter (NASSCOM) will be co-hosting the World Congress on Information Technology 2018 (WCIT 2018) along with the NASSCOM India Leadership Forum (NASSCOM ILF 2018) in Hyderabad on February 19th – 21st 2018. HCVB will facilitate the event being the official 'Eco System Partner' for the Congress to be held at HICC. The WCIT 2018 will be drawing 2,500+ of the world's leading global information technology leaders and industry stalwarts along with Prime Minister Narendra Modi who will be attending the opening ceremony.
Comments are closed.